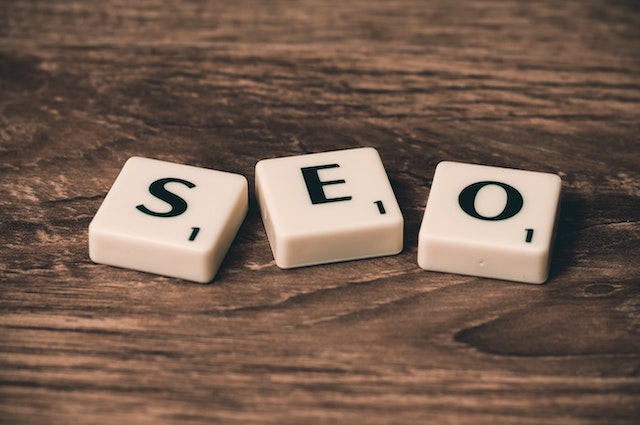 A Quick Guide to Local SEO 
Do you know the importance of local SEO? Do you know how it can improve your chances of success with local customers and clients? 
In this blog of Local SEO, we will learn about the tips and tricks to get your business found in local search results, be it online reviews, citations, local link building, content creation, and many more.
What is Local SEO? 
Before we begin, we will learn what Local SEO is. It's the process of optimising your online presence to improve search engine visibility for our business with local users.
Why is local search important? Because a large proportion of all Google searches are for local businesses these days. 
Google's Local Pack is an important aspect of local search marketing. You might have seen the three businesses that appear in the box at the top of the search page with a map and dropped pins; these are the businesses that get more clicks and more customers than any other links that appear lower down in the rest of the page. 
Wondering how a business manages to get into the top three? It's all because of SEO strategies and it begins with understanding local SEO, how it works and how to implement it in the most effective way possible.
Do I need Local SEO?
If your business has a local customer demand or client base, Local SEO can undoubtedly help you. Surprisingly enough, using Local SEO you can also attract people from outside your local area. This is often seen for business such as catering, restaurant or hospitality where non-local visitors search from other locations outside your local area before coming to your venue. 
Who can benefit from Local SEO?
Local SEO can help any business that has a physical location where it serves from or that serves a local geographical area.
Moreover, service-area businesses such as electrical or refrigeration workers, construction workers, carpenters or locksmiths, and other similar workers, who travel to their customers, can apply local SEO strategies and are likely to benefit from it.
To sum up, any business that is local and serves local customers can benefit from local SEO and the following are some examples-
Hospitality

– hotels, restaurants, café, bars etc

Medical/ Health – doctors, dentists, clinics

Law Firms – solicitors, barristers, lawyers

Local Services – builders, carpenters, plumbers, florists, electricians, accountants, gym, etc
You might not need it if your business is one of the following:
Private sellers 

Online based only

Ecommerce
Why is Local SEO Important? 
Local SEO helps your business stand out and outrank your competitors in the market. Even if you don't have a website, SEO can still drive traffic to your business location with online leads. 
The leads are generated from people who are specifically searching for products or services that your business offers. This can help you obtain a high conversion rate.
Everyday more and more searches are being made with local intent are on the rise where most consumers are now using search engines to find any local information, this search result information eventually sends them to physical stores.
Local SEO helps to create more brand awareness, better reputation and trustworthiness for your business. It helps drive people's decisions that work in favour of your business and help you grow. The more information people have about your business before they visit, the more trustworthy you are recognised to them. 
What is the difference between local SEO and SEO?
The major difference between local SEO and organic SEO is that local SEO has a local aspect to it. This implies that the former depends on searchers looking for a product or service in a specific geographical location. The two SEOs target two different groups of audiences. One provides results to customers nearby and the other can be responding to queries or providing results to anyone across the world. In conclusion, each type of SEO aims to use different strategies to achieve its respective outcomes.
What is a Local Search?
Local search uses specific keywords related to locations or local businesses. A local search occurs when a person searches for a product or service into Google with local intent. These generate search results focused on a specific regional location. For example, when people are looking for pizza in a particular area, they use search keywords such as, 'pizza takeout near me', 'pizza in St Marys', etc.
Where Do Local Search Results Show? 
Local search results generate a list (Snack Pack or Local Pack) of the top three most relevant results when a user conducts a search. A local SEO 3 pack is a list of three local businesses that matches the user's search in the area mentioned in the search.
What factors influence local search?
If you own any local business, it is important to understand how and why your local business will appear to searchers looking for something that your business can offer. It's important to understand the factors that influence local search so that you can build effective SEO strategies customised to your business.
Here are three main factors influence which businesses appear in local search results:
Proximity: This implies how close your business is to the searcher.
Google tends to generate listings that are nearest to the user. 
Relevance: Google generates results depending on relevancy. The relevance of your business depends on the search query and the products or services you offer.

Prominence: This focuses on what other customers say or reviews about your products or services.
On the Google listing, this comes in the form of one- to five-star ratings, plus user comments or reviews. Google wants to show places with excellent ratings to help people find the best business for their needs.
When creating your local SEO strategy, you must keep these three factors in mind.
Your local SEO influences your business's position in local search results. It's also important to know these factors so you can better optimize your local SEO plan to drive more foot traffic to your company.
What Are the Important Parts of Local SEO?
When it comes to local SEO, there are factors to consider that are different from organic SEO. Some of these factors include-
Keyword Research: If your industry is service-oriented, implement keyword research and experiment with keyword variations that include questions. This is an amazing way to target keywords that have local intent.
Content: Write custom local content which helps you achieve the quality content Google wants to return to customers for certain local results.
On-page technical SEO: This process optimises your website for the crawling and indexing phase and helps visibility.