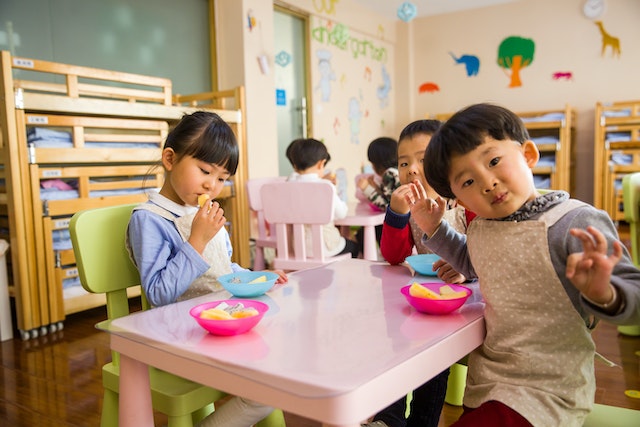 Everyone nowadays wants to be able to use technology to control their homes. Smart technologies are sweeping the globe, allowing us to live in a linked home from anywhere at any time.
It's becoming increasingly difficult for parents to decide which smart home devices are appropriate for their children, especially when they're tiny and curious about everything around them.
To make things easier, below we have rounded up some of the best smart home devices to take your home security to the next level. So, without any further ado, let's get started!
Smart Locks
With smart locks like Ultraloq, you won't have to worry about lost or forgotten keys until your children are old enough to step out of the home independently. You won't have to stress about whether or not your children remember to lock up.
You have several options for entry, including physical keys. However, Ultraloq is not purchased for that purpose. Fingerprint recognition is an interesting approach to introducing your children to smart devices. Ultraloq can save up to 95 fingerprints, so they don't need to memorize a key or a code.
The anti-peep password is a good feature if your youngsters get older and prefer the idea of an entrance code. Teach your kids to enter a random string of digits with the passcode hidden somewhere in the middle. This ensures that no one else can see your password.
You can easily generate temporary codes for a babysitter if necessary.
You can also control your lock in-app on your smartphone thanks to Bluetooth LE connectivity. Show your youngsters how to knock or shake to open their phones once they've reached the age of adolescence and are using iOS or Android. You, on the other hand, will receive remote notifications on your phone, allowing you to check in on your children.
Smart Night Light
A night bulb is usually sufficient for a child who needs some assistance falling asleep in their vast, gloomy room. However, a smart light bulb, which comes in a variety of colors and hues can make the nighttime schedule a little more amusing by projecting a yellow or blue hue on the wall and can genuinely help calm their fears.
Smart Sleep Tracker
A good night's sleep is required to adequately rejuvenate your body system. Sevenhugs has developed hugOne, a smart device that allows you to track your family's sleeping patterns. The hugOne hub links to the little sensors hidden behind your mattress covers. The data about your sleeping habits is sent to the Sevenhugs app for analysis.
The hugOne hub is connected to your home's smart thermostat and light bulbs. The hub keeps the house at a comfortable temperature and wakes you up in the morning. If it detects that your children are awake and walking around, it will light up.
Smart Voice Assistant
Google Home is a voice-activated assistant that can assist you with a variety of work and school-related chores. You can use it to arrange meetings, make reservations, and receive assistance with other vital chores, for example. In your office or study, using Google Home on your phone, tablet, or smart speaker can help you keep organized and efficient.
You may also make Google Home rules for your child. These include whether or not specific apps may be used with it, what types of questions can be asked, and what kind of content is appropriate for them based on their age.
Smart Thermometer
If you have children, you'll be well aware of how frequently the thermometer is brought out. The Kinsa Smart Thermometer, which is backed by pediatricians and fully FDA-approved for use with both adults and children, will dramatically transform your experience. To help you feel better, the straightforward and clever software uses data like age, fever, and symptoms. If you need to call the doctor, you'll be notified right away. Telemedicine and medication reminders are two useful health features.
When encouraging restless kids to wait for a temperature reading, onboard games can help.
While the app is required for smart features, you may use this thermometer without it once you've set it up.
Smart Cameras
You don't need a full-fledged security monitoring system if you only want to make sure the kids are having fun outside. One Nest Outdoor security camera should suffice to keep an eye on the kids from inside the house; if your TV is connected to a Google Chromecast, you can even broadcast the surveillance footage in real-time.
Of course, if you don't want to spend the money on the Nest or simply want to keep an eye on your children inside, this Yi security camera will work. We titled it the Best Indoor Camera for the Money because we think it's truly outstanding. It features a built-in microphone and speaker for two-way audio and records video in 720p.
Smart Home Monitor
On your smartphone, this smart device will show you a live feed of your home. You'll get a high-definition video and audio. All of the footage from the Home monitor is sent to a cloud storage account and then to your smart device. You will not be charged for the data kept in the cloud. The device's night vision is one of its most appealing features.
It can show you up to 15 meters away in complete darkness. With this device, you can effortlessly monitor your home and children. Also, you can download any recorded video from the cloud at any time using the app.
Final Thoughts
We're confident you have a few ideas for improving child safety at home and making it safer than ever for your children. Please let us know if there is anything on our list that you think to be a safety must-have.
You can browse a number of smart home devices at first energy home.
Also Read: 10 Fun Things to do When Kids Say "I'm Bored" This Summer