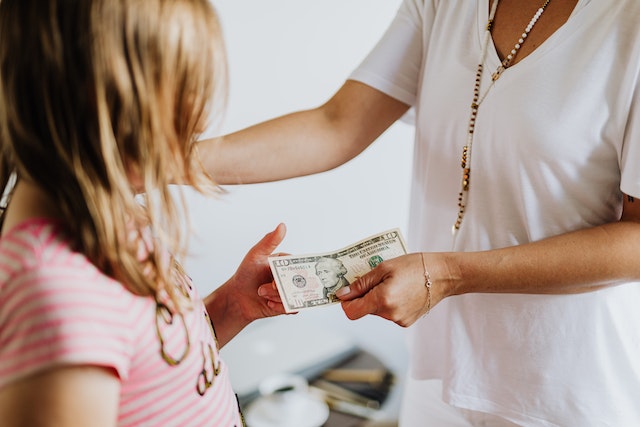 Although uniform requirements are up to schools, some schools require pupils to wear uniforms, and they do it because of the recommendation by the Department of Education.
School uniforms have various advantages – it boosts self-esteem, reduces bullying and maintains classroom discipline. However, it puts a burden on your finances. School uniforms are expensive, and buying a new uniform every year because your kid has outgrown them is not that easy.
Despite saving money, it can be challenging to have enough money set aside for the school uniform. Further, prices keep increasing every year. One of the most significant reasons for getting school uniforms at high prices is that you do not have as many options.
Of course, you cannot go beyond your budget if you want to buy a school uniform for your kids. You will be surprised to know that there are various ways to save money on school uniforms.
How to save money on your kids' school uniform
Saving money on school uniforms can be very challenging, but it does not need to be impossible. Here is how you can do it.
Hand-me-downs are the best way to reduce your cost on the uniform because your younger child can repeat the uniform of your older child. What if you have only one child and both of your children study at different schools?
Here comes the uniform swap. You can contact other parents whose kids have outgrown and pass their uniforms on to you. This scenario is successful when you have a community of parents.
You can create a community of parents on social media platforms, and at the end of the term, you can swap uniforms. The best way is to gather at a place and check who can use which uniform. You all can gather at someone's house.
If the gathering is not possible, social media platform is the only option. Make sure that you upload good images from all angles and tell the size of the uniform. This can help others know whether it will fit their child.
To save money on uniforms, you should avoid buying more than you need. For instance, you do not have a different school day a week. Children basically need different shirts to put on the next day, but they can quickly get away with the same trousers and skirts. Sweaters and pullovers can even go longer.
Three to four shirts, two to three sweaters, and two to three trousers and skirts are enough. You can wash them in the meantime. Smartly decide what you need o you do not end up blocking your money.
Finding a thrift store for school uniforms can be challenging because they are very rare. In fact, normal stores are not abundant. When you do not have as many alternatives, it is obvious to get the uniform at higher prices.
However, if you live in an area where the kids' population is vast, you can likely have a thrift store. If swapping does not seem a comfortable option, you should buy your kid's uniform from a thrift store.
People usually sell their kids' uniforms to these stores when they are outgrown. This is why you can buy the one for your child without shelling out money. To find a thrift store in your locality, you should do online research. If you do not get any, just look for a thrift store. It can be far from your home.
If you want to buy a new dress, you should look for online shopping. You will definitely be able to save some money, and since you are doing it at the comfort of your home, you can save money on fuel as well.
Amazon is the best online retailer. It can offer a wide range of school uniforms so that you can find the one for your kids. You must know the size at the time of placing an order, and then it will be delivered to your doorstep.
However, it is not just Amazon that sells school uniforms. There are various other online stores like school uniform shops and direct schoolwear. Apart from boys' and girls' uniforms, these online stores also provide sportswear. You do not need to worry about the delivery charges because it is free.
At direct schoolwear, you can also get stationery and school bags. You will have to create an account to shop here.
Some stores put uniforms on sale at some time in the year. You should wait until the sale offer. Try to sign up so you can get a message about the sale season. Most of the time, school uniform vendors run the sale at the end of the season.
You can adjust your timing accordingly. For instance, summer clothes are put on sale in September, and winter clothes are put on sale in March. You will have to plan your budget accordingly. However, sometimes you are caught up with a financial emergency. For instance, you lose your job. In that case, it can be quite complicated to plan your budget, but you do not need to worry because loans for unemployed people can prove to be a great option.
Some schools also have their store if they have set a particular dress code. You can ask them if they can offer you uniforms at lower prices. Sometimes they can offer a discount if you buy two pairs of uniforms. This deal is not bad at all if you have two kids.
The final word
If you want to save money on your children's school uniform, you should contact other parents who can give you hand-me-downs or use thrift stores. If you are not comfortable with this option and want to buy a new uniform, you should buy from online stores. Try to leverage sales so you can save money on even new dresses. Look out for the season-end sale.