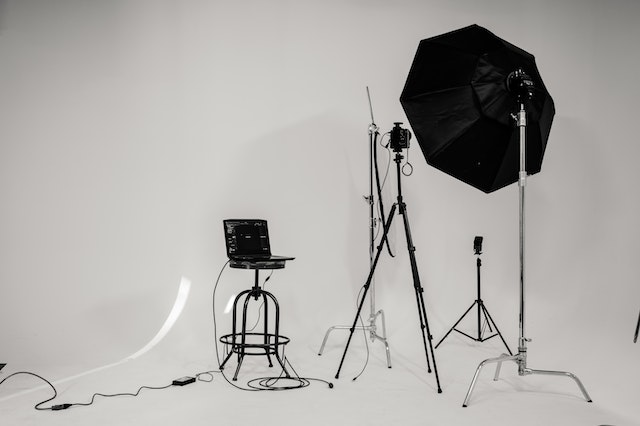 Product images are considered the most crucial content on an e-commerce website. People should never underestimate the significance of products' pictures because product photography is the most powerful tool that can help drive more sales of your goods.
According to a research report, human beings are visual beings, as they only believe what they see with their naked eyes, and depending upon the product's visuals, the information is being processed in the minds of humans.
A recent research report has revealed that a person remembers 80% of the content he sees and only 20% of what he reads. A research report from ViSenze says that almost 62% of millennial consumers and generation Z yearn to have visual search capabilities. The CEO of Pinterest, Silbermann," says that future searches will be all about visuals and images rather than keywords.
It means that instead of searching for keywords, people can easily snap a photo of any object, like clothes, home décor, furniture, etc., without explaining what they are actually looking for in the search box.
Why are product visuals important?
In this digital world, the quality of your product pictures is the only thing that can set your brand or company apart in a challenging market. People who cannot visit your stores physically or are unable to check out the products with their hands in a store or a market only wish to have realistic and top-quality product visuals before making any purchase.
A premium-quality image with a 360-degree view of an object can highly influence consumers minds and give them the confidence to purchase that object. Product photography in the USA is extraordinarily in style these days because it is everywhere we go and see.
While scanning different websites and looking at various brochures, magazines, and advertisements, you have definitely seen numerous sales products.
Excellent product Photography is a powerful tool to grab the attention of every person. Every e-commerce business must get their hands on capturing the high-end quality visuals of products because, with an online store, you can only advertise your products to your virtual audience through fantastic pictures of your brand's products. People used to spend more time on content with pictures than on content without any visuals.
Why hire professional product photography services?
The image of your brand's products must be compelling and highly intense because statistics have revealed that the power of a quality image can make a huge difference in a company's success. In the current era, you can easily find various companies that offer product photography services and are striving to help your brand stand out in the market.
Unfortunately, most brands often avoid hiring professional photographers for their brand's product shoot in order to save money. However, this is not the right approach to overlooking professional product photography because it is the only way to make your audience or potential customers interact with your brand's products or services.
Following are certain key factors about how an e-commerce business grows effectively after hiring professional product photography services:
Ecommerce businesses can only grab the attention of their customers with top-quality product visuals. Virtual customers are always eager to know precisely what a brand has to offer, so every brand should invest in high-resolution pictures of their products because it is the only way to convince your customers to make a purchase.
Brands that are completely relying on online platforms or virtual stores must focus on hiring professional product photography services because these visuals can highly impact the audience's minds and make their online stores feel more authentic. High-end product photography in the USA can help your business grow in the market and make it more trustworthy for consumers.
Enhances the brand's reputation
The marketing industry is bringing cut-throat competition to every business or brand. It employs the best imagery to be the only way to catch the attention of the target audience instantly.  From high-end photography and cinematography to animated GIFs, advanced technology has offered a more authentic and artistic approach for every person to give life to their brands.
The imagery content is highly effective, and it also helps in attaining new customers or audiences. People are more inclined towards the quality of the product's visuals; therefore, every brand's visuals must be unique. The visual content can help your company or business stand out while inspiring and delighting audiences.
Professional product photography is considered a long-term investment that can help your business grow and be recognized as an industry leader in the market. By consistently posting high-quality, professionally shot images on different social media platforms, you can easily communicate your business to consumers.
Valued
Quality Guaranteed
Diversity
Diverse
Professional
Innovative
Enhances lead conversions
Getting professional product images for your brand or company can benefit your business in so many ways. One of the foremost benefits you can gain from these excellent product visuals is the transformation of website traffic into potential customers. With the help of high-end images, you can also enhance the sales of your brand's products.
While making or capturing these visuals, you must be very careful because it is only the imagery that can grab the customers' attention. The customers rely more on visual content in order to identify what they actually require. By updating the premium-quality photos on your website, you can easily convince people about the authenticity and quality of the products.
Increases search mobility
Due to advancements in technology and the internet, information can go viral within seconds and spread like wildfire. Images are generally shared online through various social platforms. With the help of social media, it has become easier to create awareness about any newly launched e-commerce product through quality visuals.
People must ensure that the visuals that are being used on the internet are attractive and resonate well. People who prefer to shop online generally cannot have the actual experience of your products first, as they always create an impression through the images.
Author Bio:
Liza Smith is a renowned American businessman. He is a professional photographer and a travel blogger who aims to capture breathtaking views of nature while exploring different countries around the world.