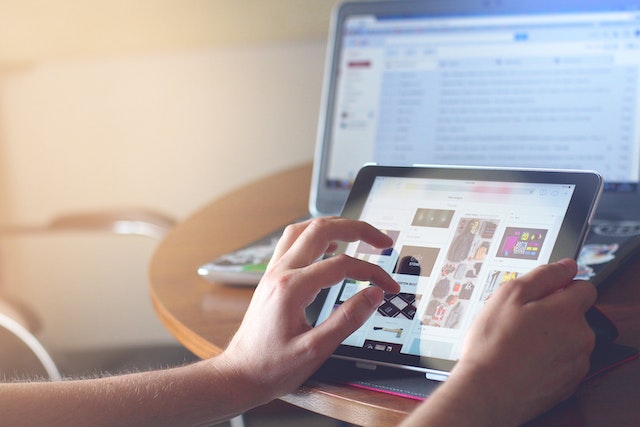 Digital signage kiosks is an asset for hospitality brands as it helps in achieving the top priorities, i.e., improving customer experience and upsell services. Your amenities, staff, decor, location, services aren't enough to impress the guests. With digital signage, you can make a remarkable impression on your customers by providing them with an enriching experience. Digital Signage solves many major and minor problems that spoil guests' moods and hamper their experience.
Wondering how exactly digital signage can do that? Let's understand some of the best ways to use digital signage for your hospitality business.
How can digital signage be used in the hospitality industry?
●     Simplify Check-in and Check-out for Guests
After a long journey, travelers would trade anything to easily get through the check-in process and rest in their hotel rooms. Even generally speaking, people don't like the long waiting time they have to spend at the hotel's front desk for check-in or check-out. But you can ease this process with digital signage for your guests. You can set up kiosks that allow guests to self-check in and check out.
●     Wayfinding
Your guests would be irritated if they had to ask people to find their way to the club or restaurant or any other amenities. But you can solve this problem by using hotel digital signage for wayfinding. The technology of digital signage is a great way to help your guests with easy wayfinding, especially for hotels and places spread across a huge area. The interactive map will help your guests easily find their way to their destination.
●     Digital Menu Boards
Using digital signage as menu boards has profited a lot to the hospitality industry. The HD video and photos of the menu items look mouth-watering and are enough to catch the guests' interest. People can order more quickly without waiting to flip over the menu. With digital signage, you can also add the feature of self-order and reduce the wait time for food lovers.
Guests would also love it if you display your special menu items, discounts, and offers on the digital signage as they won't have to ask around and feel awkward.
Digital signage will also help your team manage the menu, so if any item is not available on the menu, it can be removed easily. If you are serving different menus during different hours of the day or on special days, you can easily display the different menus.
●     Add Extra Income Stream with Sponsorships
While digital signage is a good investment to provide a quality customer experience, you can also use it to earn more money. You can easily get sponsors from brands who have the same audience as your customers. Because, for them, it will be one more way to reach their audience. With interactive digital signage content, you can catch the attention of your visitors and then display sponsored content in between.
Another good idea is to advertise your hotel's association in tour packages with agencies. You can share the discounts and such offers as well.
●     Show off your quality customer experience with UGC
User-generated content is social proof that shows your customers' experience in your vicinity during their visit. UGC portrays how your previous guests had a good time when they visited. You can show positive UGC like 4-5 star reviews, photos, and videos of your guests at your hotel/restaurant, etc.
UGC also builds brand authenticity. It helps new guests believe that they will have a good experience and services. Social walls on your digital signage will also get your new customers interested in appearing on your screen; this will scale up the UGC creation for your brand.
●     Promote Local Culture and Events around the City
If you have many travelers or on vacation, you can promote your city's local culture through digital signage. Multimedia content showcasing the local tourist spots, shops, malls, and events around the city will help your guests find relevant information to plan their trip.
●     Add vibrancy to your Decor
One good use of digital signage kiosks is to add vibrancy to your walls and decor. Since you can easily display multimedia content on your website, you will show many creative art pieces and other content. While walking through the signage, your guests will feel welcomed as the creative content draws in their interest and holds their gaze.
Start Planning How You Will Use Digital Signage
Using digital signage kiosks is a great move for businesses in the hospitality industry. You can win sell more to your customers and provide them with a satisfying experience. Think about what you want to achieve with signage and then what technology you will use, what content you will show, etc. Don't wait long to use the power of digital signage for your business, and start planning today.
Use digital signage creatively and add value for your customers. They are waiting for you to make their experience worth it.
Author Bio: Grace Eva
Grace Eva is a passionate content writer with expertise in digital signage and the digital marketing industry. She also loves to explore new technologies and likes to express herself through her blogs.