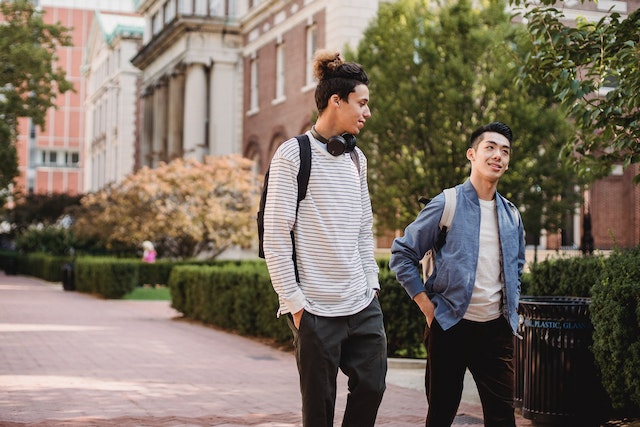 According to statistics from 2022, Germany has 4,16,437 international students, placing it in the top five countries for higher studies in the world. Germany has an increasing number of overseas students for a variety of factors, one of which is the country's tuition-free education. It can be both exhilarating and difficult for any student to relocate to a new place.
The largest issue for most students moving to a new country, however, is typically finding easily accessible, practical, and safe accommodation. It might be difficult to find the ideal place to live, especially if you're new to the area. However, most cities have a good selection of furnished flats, home shares, and residential hotels that are available for rent. There are several alternatives available while looking for student housing in Germany, from renting a modest studio apartment to living in a house with other students.
Renting a Place
Rent is a crucial component of studying abroad, unless you have a home in Germany or family living there. There is one thing you should know about renting before moving on to the numerous kinds of student housing in Germany. There are two different monthly rents in Germany: Kaltmiete and Warmmiete. The first is also referred to as "basic rent," and it is the fee you pay for the property alone. The term "Warmmiete" refers to the base rent plus additional expenses including gas, electricity, water, real estate taxes, and trash removal services.
Different German cities may have varying student housing arrangements. The size of the building, the rooms, and the furnishings are some of the key differences. Students choose to live in student residence halls in Germany because they are conveniently placed near institutions and because they are reasonably priced.
Residence Halls
German residence halls for students, usually referred to as student houses, are among the most cost-effective options for lodging. In fact, a whopping 40% of all international students studying in Germany reside in dorms. In Germany, halls of residence are a sort of communal housing created especially for students. Students may share the kitchen and bathroom in a residence hall or other housing arrangement. These resident halls are a great option since there are lots of chances to interact with people and establish friends.
Students who are interested in living in German student residences should submit an application as soon as they receive their acceptance letter from a German university. There will be a submission deadline, and there are a certain number of slots (meaning the process is rather competitive). Students must speak with their local student support or the international office at their university to register for a spot in these halls. Students always look for affordable options in housing when moving abroad. But there lies a big disadvantage in affordability, the fact that it may offer little or no privacy. Fully furnished apartments can offer privacy, peace of mind, zero trouble in bringing guests over and a relaxed living condition.
Flatsharing
One of the primary forms of student housing in Germany is flatsharing, commonly known as Wohngemeinschaft (either domestic or international). Some students choose flatshares as their first choice of housing, but some choose this option because they were unable to get a spot in a residence hall. Whatever the case may be, there are many benefits to this form of student housing, which is rather typical for students. Shared accommodations take more time, documents, and pre-booking to process, whereas studio apartments and homes don't. Shared apartments can also lead to disagreements with the flatmates and loss of privacy.
Conclusion
For every taste and inclination, there are possibilities for students living in Germany. You can rent your own house in Germany if you're a student who loves to live alone and has a lot of privacy preferences. However, due to the fact that you will be responsible for covering the cost of rent and utilities on your own, this is one of the most expensive types of housing in Germany for students.